Professional Website Design
Combining Technology and Aesthetic Beauty
In order to create a professional website, it is essential to combine technology and aesthetic beauty in the best possible way. This involves understanding various design principles and theories to present a clear, beautiful, and engaging message to the target audience. The key to achieving this lies in simplicity and adherence to the business plan of the site.
Focus on User Interface, Experience, and Interactivity
Instead of concentrating solely on colors or fonts, professional web designers prioritize the user interface, experience, and interactivity. This approach ensures the website is designed to sell a product, brand, or individual effectively. To achieve this, it is crucial to declutter and simplify the website, making it user-friendly and easy to navigate.
Web Design that Generates Results
Tailored Teams for Specific Projects
Working with a large network of professionals allows low cost web design agencies in Spain to assemble the right team for each project, with the required competence and expertise. This approach ensures that businesses receive customized solutions that cater to their specific needs and objectives.
Understanding Business Goals
To create a website that generates results, it is vital for web design agencies to understand the business goals of their clients. This involves asking questions, listening, comprehending the business's objectives, and identifying the necessary requirements before commencing the practical work.
Development Process
Once the business's operations and goals have been mapped, the development process begins. This includes focusing on functionality, design, content, user experience (both frontend and backend), and finally, launching the new website.
Ongoing Maintenance and Support
After the website is published, it is essential to keep it updated and fresh. Professional web design agencies in Spain offer management, support, and maintenance services to ensure websites remain up-to-date and relevant.
Emphasis on User Experience
Staying Updated with Web Technology and Graphic Trends
Professional web designers in Spain continuously update themselves with new web technologies and graphic trends. They draw inspiration from prominent individuals and companies in the web design industry to deliver top-notch results to their clients.
Importance of Simplicity
Simplicity is a crucial aspect of web design, as it ensures the website's message is easily understood by the target audience. By decluttering and simplifying, web designers can create more effective websites that generate better results.
Revamping Websites for a Modern and Engaging Look
HTML5 & CSS3 Custom Design or Simple WordPress Website
Depending on the client's preferences, web design agencies in Spain offer HTML5 & CSS3 custom designs or simple WordPress websites. This ensures clients receive a website that is easy to manage and update, allowing them to focus on growing their business.
Web Design Packages
To make the decision-making process easier for clients, web design agencies often offer various packages. These packages provide clients with quick, easy, and cost-efficient solutions tailored to their specific needs.
Web Design for the Future
Rapid Development and User Focus
The web is constantly evolving, with a focus on user experience. New generations of web browsers enable the implementation of advanced features, providing greater freedom and flexibility in web design.
Cost-effective and Flexible Marketing Tool
Compared to traditional marketing channels like television and newspapers, web design offers a cost-effective and flexible solution for businesses. A well-designed website is one of the most efficient ways for a business to reach its target audience and grow its online presence.
Services Provided by Web Design Agencies in Spain
Low Cost Web Design in Spain Professional Web Design Spain offer a wide range of services, including:
Preliminary study for website projects
Target group analysis
Analysis of technology, visitor behavior, and visibility for existing websites
Project planning
Development of sitemap, wireframes, and functional specifications for projects
Development of graphic design, from scratch or from existing graphical platforms
Development of functions, new or further development of plugins
Frontend programming
External requirements definition and quality assurance in the production of third-party services
System tests and user availability
Operation & application management
Optimization and troubleshooting of existing websites
Further development of existing websites
Reflecting the Company's Identity
Catering to Unique Customer Needs
Every client is unique, and professional web design agencies in Spain recognize this by focusing on the client's specific needs. Whether the client is launching a new product or requires a design update for an existing website, these agencies are equipped to provide tailored solutions.
Accessible and Usable Websites
It is essential for websites to be accessible to all users, regardless of their technical understanding. Web design agencies in Spain create websites that do not exclude any users from the target audience, ensuring maximum reach and engagement.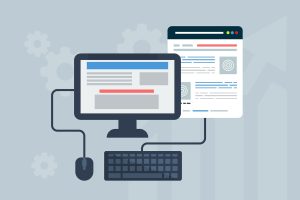 Easy-to-update Websites
Clients need websites that are easy to update and manage. Web design agencies in Spain utilize content management systems (CMS) that allow clients to actively participate in their website's ongoing development.
Search Engine Optimization (SEO) Strategy
In addition to designing visually appealing websites, professional web design agencies in Spain also implement strategies and action plans for search engine optimization (SEO). This ensures the website ranks highly on search engines like Google, driving more traffic and potential customers to the site.
WordPress Design and Development
WordPress is a popular CMS choice due to its user-friendly interface and flexibility. Professional Web Design offer WordPress design and development services, providing clients with an SEO-friendly website that is easy to manage and update.
E-commerce Consulting & Professional Web Design
Web design agencies in Spain have extensive experience in e-commerce, working with various European countries and selling both B2C and B2B products. Their knowledge and expertise are based on practical experience, ensuring clients receive proven strategies that work in the real world – Professional Web Design Spain.
In conclusion, professional web design and SEO services in Spain play a crucial role in helping businesses establish a strong online presence. By combining technology and aesthetic beauty, focusing on user experience, and offering tailored solutions, these agencies create websites that generate results and drive business growth.